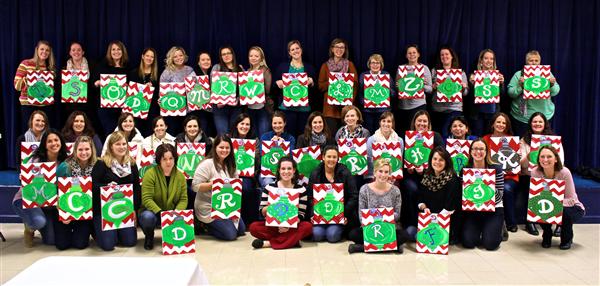 St. Cajetan Women's Club

The mission of the St. Cajetan Women's Club is to support our church, school and each other. We accomplish this by uniting the women of the Parish through social and spiritual interaction, while creating new and lasting friendships along the way. An important component of the Women's Club is fundraising to assist and off-set the costs of educating our children. Last year, we proudly donated to the Technology Infrastructure project, hosted a luncheon for the teachers and purchased books selected by the teachers for their classrooms and the school library. In addition, we helped stock the shelves at the library with new books collected at our Vendor Night.

The Women's Club meets once a month to plan events for our Parish Community. Please check out our scheduled events and meetings. We would love to have you join us!

SIGN UP HERE

to receive emails about upcoming Women's Club events and news.