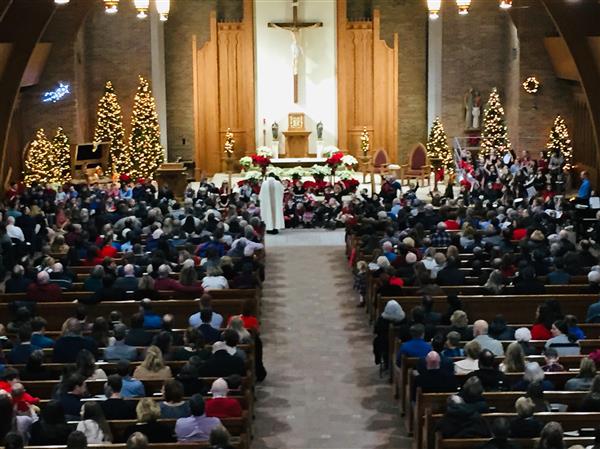 Phone: 773.474.7800
Email:
Degrees and Certifications:
Fr. Steve Dombrowski

Dear Friends,

Welcome to Saint Cajetan Catholic School! We are proud of this school and parish community, as we continue to journey together as people of faith.

Children are a gift from God. Our vocation to educate and pass on the faith is very important while it is also very ordinary and human. We share in the divine work of God, as it is a work of great love. But this important work is also lived out in many daily moments.

Our Baptism into the Church is unique in that we are each called by God to develop and offer our gifts in the service of the world; to contribute to the common good and make a significant and lasting difference. I believe that this is the formation a Catholic school truly gives to its students.

We are grateful that you have "entrusted" your children to us. In the midst of that word is the word "trust." As educators we try to grow in our vision for the future, in terms of scholastics, technology, and spirituality. We need you to trust that we are making the best choices for the greatest number of students in our community.

Family in our present age is much needed to bring stability to our society and Church. This too takes work that is lived out in many daily moments. As adults we must continue to foster in our own lives a dynamic, faithful, growing, joyful and real relationship with Christ. We, too, are His disciples called to love God and our neighbor. Our school will only be as effective as our witness is authentic. All of us together - parents, administrators, teachers, priests, and our entire community - join in the mission of creating a Catholic school shaped by a vibrant Catholic culture which promotes academic excellence.

May God continue to bless our efforts!